If you're like most brides, you want to look your best on your wedding day. For many women, that means finding the perfect makeup shade to complement their pale skin. Fortunately, with a few tips and tricks, it's easy to create a beautiful bridal look that will make you shine on your big day! This post will share some of our favorite tips for applying makeup to pale skin. Keep reading to learn more.
Find the best wedding makeup for your pale skin
If you have pale skin, you may wonder how to apply makeup to your wedding day. Here are a few tips to help you achieve a beautiful, natural-looking complexion:
Choose a foundation that matches your skin tone. If you can't find an exact match, go for a shade slightly lighter than your skin. Then, apply the foundation evenly over your face and neck using a brush or sponge.
Conceal any blemishes or dark under-eye circles with concealer. Then, use a small brush or clean fingertips to blend the product into your skin.
Dust a light layer of translucent powder over your entire face to set the makeup and help it last longer.
For a natural-looking flush, sweep a pink or peach blush onto the apples of your cheeks.
Define your eyes with a neutral-toned eyeshadow and a thin line of black eyeliner. Next, curl your lashes and apply two coats of mascara.
Finish off your look with a nude or pink lipstick or lipgloss.
Avoid using any makeup products that are sparkly or shimmery, as they will accentuate any imperfections in your skin. Instead, stick to matte finishes for a flawless finish.
With these tips, you'll look gorgeous on your wedding day!
Wedding makeup for pale skin: ideas to look your best on your big day
When it comes to wedding makeup for pale skin, the options are endless. Whether you want a natural look or something more glam, there are plenty of ways to make your pale skin look its best on your big day.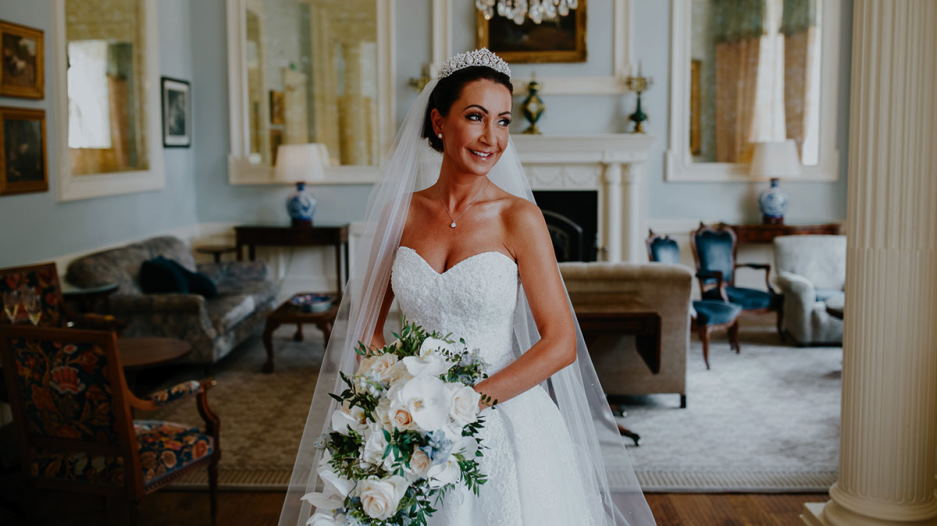 If you're going for a natural look, start with a light foundation or tinted moisturizer. Then, add a touch of color with nude or pale pink lipstick and rosy cheeks. Next, try a smoky eye with long lashes and bold lip color for something more glam. Whatever route you go, make sure to test out your makeup in advance, so you know exactly what you'll be wearing on your wedding day.
Here are some more ideas for wedding makeup for pale skin:
Start with a clean, moisturized face. Apply foundation or tinted moisturizer evenly all over.
Add a touch of color to your cheeks with blush or bronzer.
For your eyes, try a nude or light pink shadow. Add liner and mascara for definition.
Choose a lipstick or gloss in a nude or pale pink shade.
Set your makeup with loose powder for a long-lasting finish.
With these tips, you'll be sure to find the perfect wedding makeup for pale skin that will make you look and feel your best on your big day.