Are you looking for a stylish haircut that will make you look like a bombshell? If so, you'll love these short haircuts for straight hair. From sleek and chic bobs to sassy pixie cuts, these styles will help you achieve the polished look you're after. And the best part? They're easy to style and maintain! So if you're ready to take your look up a notch, read on for some of our favorite short haircuts for straight hair. Trust us, with one of these hairstyles, you'll be turning heads everywhere you go!
Gorgeous wedding hairstyles for short hair
Whether you are looking for a classic, timeless look or something more modern, there are plenty of wedding hairstyles for short hair to choose from. But first, if you have short hair, consider some of the following options: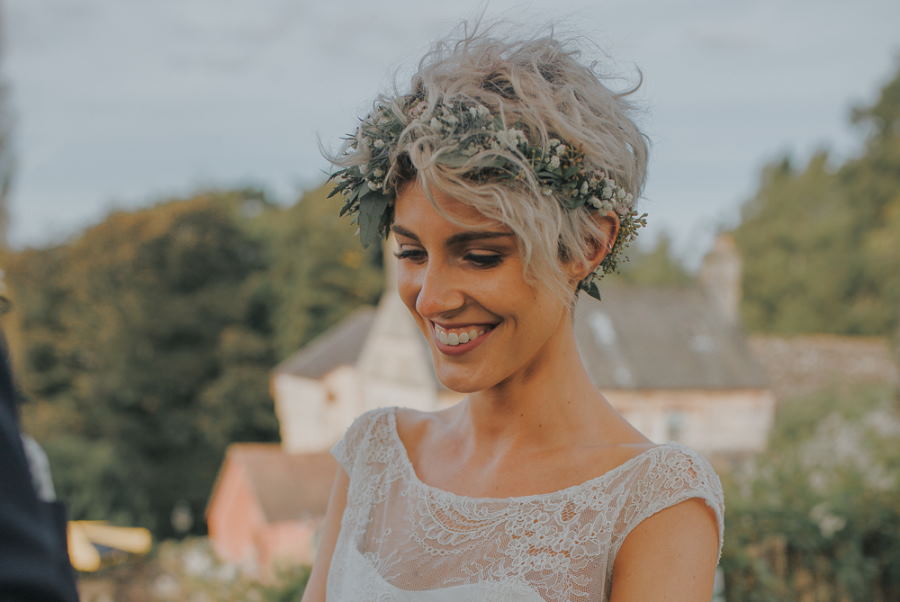 Bob – The bob is a classic look that has been around for centuries and suits all face shapes. It's easy to style with minimal products and looks great with any veil or accessories.
Pixie – The pixie cut is a fun and flirty hairstyle that will draw attention to your eyes and cheekbones while framing your face beautifully. With this style, you can leave the bangs long or keep them shorter to frame your face even more.
Shag – Another great option for short hair is the shag cut. This layered look has been around since the late 1960s and continues to be popular today. The layers add movement and texture, making your face appear more oval.
Bangs – Bangs are an easy way to add a little something extra to any hairstyle. Whether you go full bangs or opt for a side swept style, they can greatly impact your overall look with minimal effort.
Updo – An updo is perfect when you want to keep your hair out of your face but still look elegant and beautiful on your wedding day. There are many styles to choose from, including a chic French twist, a romantic knot, and a sleek chignon.
No matter which style you choose, short wedding hairstyles can make you look beautiful for your special day. First, be sure to consult with your stylist so that they can help you find the perfect cut for your face shape and individual features. Then, with the right cut, accessories, and styling products, you will be ready to say "I do" in style!
How to style a short haircut for a wedding?
When styling a short haircut for a wedding, several techniques can be used to ensure the hair looks its best.
Start by prepping the hair with a volumizing mousse and blow-drying it until it is completely dry. This will help create a smooth base and add some lift to the roots.
Using a curling iron, curl sections of hair away from the face in alternating directions to give texture and movement while still maintaining structure. Be sure to finish each section off with hairspray before moving onto the next one.
Once all sections have been curled, use your fingers or a brush to lightly comb out any curls that might look too tight or unnatural.
Go in with a shine serum or pomade to give the hair extra gloss and moveable hold while controlling any flyaways that may have occurred during styling.
Lastly, finish off with a light mist of hairspray for added volume and hold throughout the day.
Following these steps should help create a stylish short haircut perfect for even the most formal occasions, such as weddings. With some practice, you'll be able to master this look in no time!